What is a brochure?
What is a brochure?
A brochure is an informational paper document that is a corporate marketing tool used to promote the products or services the company offers. Advertising brochures usually contain images of the product or service the brand is promoting. Depending on various factors, brochures can take many forms – flyers or folds (Gate Fold Brochure, Fold Brochure, Trifold Brochure and Z-Fold Brochure).
Advertising brochures are distributed in many different ways: accompanied by newspapers, magazines; hand-delivered; by post or placed in bookshelves in crowded locations, especially tourist areas. Brochures are often used to introduce a certain model or type of product, or a certain promotion or event. Therefore, brochure design should be concise, clear in content, outstanding in images, focused on the product or event being introduced.
Comparing between Profile, Brochure and Catalog
Profile, Brochure and Catalog are important publications in business activities and brand promotion of enterprises. However, each type will have different goals and applications.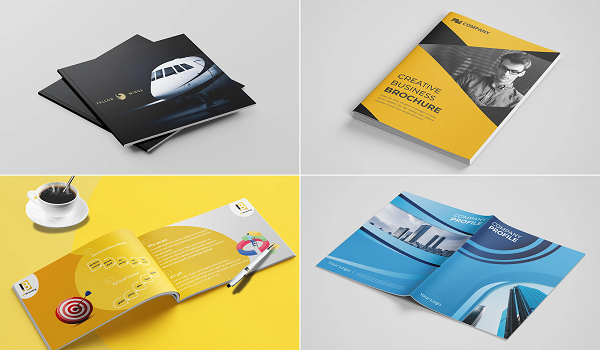 Profile, Brochure and Catalog have different goals and applications
Profile has the main purpose of introducing the company, its outstanding achievements, core competencies and operational capabilities. And usually for all customers, partners, shareholders, investors, …
Catalogue focused on introducing services and products, with full details and parameters. This information is usually designed in the form of a classified list. Catalogs are often used for customers to better understand the company's products and services.
Brochure can be used to introduce a specific service, product, or used for a certain marketing program. In particular, Brochure design is aimed at evoking the customer's ability to consume and is used specifically for a certain target customer group.
At Vprint Pack , we provide publications design and printing services such as Profile, catalogue, brochure using Offset printing.
With the desire to help customers gain competitive position in the market through Profile công ty, catalogue, brochure products that are professionally designed, eye-catching with high-quality printing.
Besides, Vprint Pack is also proud to be a professional paper packaging, paper box printing company in Vietnam that providing the producing service of all kinds of paper box: mask box, glove box , fast food box, cosmetics box,… and other special structure boxes.